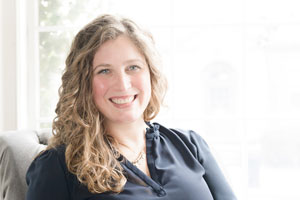 Briana Jewczyn is the founder of The Hive Chester, a coworking and community space at the corner of Maple and Main in Chester.
Recently, Caren Dickman, The MEWS+ Coordinator, chatted with Briana about the birth of The Hive, and the challenges that the COVID-19 pandemic threw her way.
Tell us about the name of your business. How did you come to select the name?
When I was younger my nickname was "B" so I always liked anything to do with bees. "The Hive" seemed to be the best way to capture what my business is all about.
So tell us about your business.
I want The Hive to enable the residents of Middlesex County to work, socialize, and thrive in a community that empowers, supports, and encourages them to reach their goals in all aspects of life. The Hive provides a professional co-working and community space. We strive to create programs and activities to keep the community connected, healthy and successful. The building hosts shared space including a conference room, co-working space and event space.
How have you managed to keep the community connected during the pandemic? How have you kept your business successful?
Sheer luck. As part of my planning in Oct 2019, I overestimated what I would need for 6 months of operation in case something crazy happened. Then something crazy happened, the pandemic! Because we had this six-month cushion saved, we managed to get through the downtime.
You started planning for The Hive in October 2019, when did you actually start the business?
I wanted to open the doors in March 2020, just when the state closed down its doors. Finally, I was able to launch The Hive in October 2020. We started very slowly and remained that way throughout 2021 but it is beginning to take off now.
Tell us more about your background. What type of work did you do before starting your own business? What changed?
I was a Civil Engineer in the Coast Guard for 17 years. I really enjoyed it but found engineering wasn't really my passion. The Coast Guard then offered me a teaching position. I enjoy teaching – and still teach Physics at the Coast Guard – but as my husband and I began raising our family I wanted to be closer to home. I also wanted to do something different, something that involved networking. I found the model for co-working professional space, loved it, and found mentors who are already in the business.
Owning The Hive was a big career change for you. Who or what helped you the most?
I sought help from a variety of people and resources including the Chamber and The MEWS+. As I researched co-working spaces I found several mentors who were doing the same thing. I also listened to many people – always asking questions and listening. I didn't always follow their advice but I sought advice from many people with a variety of related expertise.
Have you encountered any pleasant surprises during your time in business?
My biggest surprise was the grant I received from The Spanx Foundation by Sara Blakely. It was a small grant but it was so validating to have this support for my business concept. The foundation demonstrated its support of my goals.
What business challenges have you encountered?
As I mentioned, this pandemic has been the opposite of what I want to develop. At the same time, I've had to diversify to reach a bigger market so I started doing pop-ups at local farmers' markets in an effort to get more folks in the door. Marketing to new people is an ongoing challenge. I continually need to answer the question "why rent when I can use my home space as an office?"
Also, I've had to learn to focus on the back door aspects of the business, such as bookkeeping. This is the least exciting part of the business to me, but obviously essential.
What is the most important thing you've learned about running your own business so far?
The most important thing I've learned is to be organized and to keep a written record of my conversations with people. I like to talk but haven't always kept notes of my conversations and now I recognize the need to do so.
In your opinion, what is the key to being a successful small business?
The key to being a successful small business is offering a service that helps other people and networking. Also, know that when you've helped other people, they will help you, in some way, it will come back to you. Do your research, seek honest feedback, surround yourself with folks who will give you honest feedback, and find a couple of good mentors. I'm a big picture person but also like detail and I like to learn.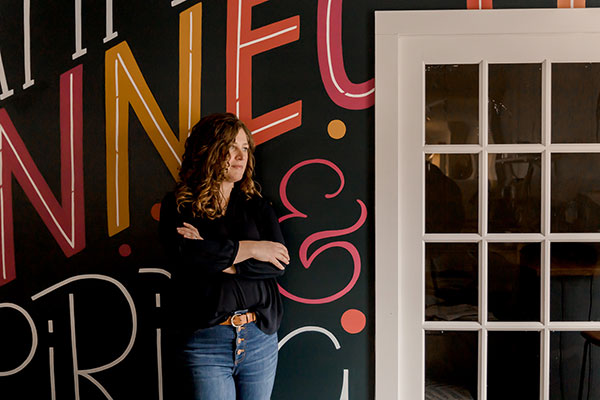 What one thought motivates you every day?
We all need to be patient, kind & helpful. I have a sign on my desk that says "In a world where you can be anything, be kind."
What would you like your business to look like in 5 years?
I want to continue to grow the core community of my business from the current 15 members/month. I would also like to expand the community space to book clubs, visioning workshops, and virtual shared spaces. This might be B2B, networking, or personal growth and education.